featires
97% Of The People We Asked Said They Feel That Music Recorded At 440Hz Is Detrimental To Their Heath & Wellbeing.
HZP Fixes That.
---
On your Smartphone, Tablet, Computer, SmartTV or in your Car,
HZP will magically play your tracks in the Solfeggio Frequency you choose!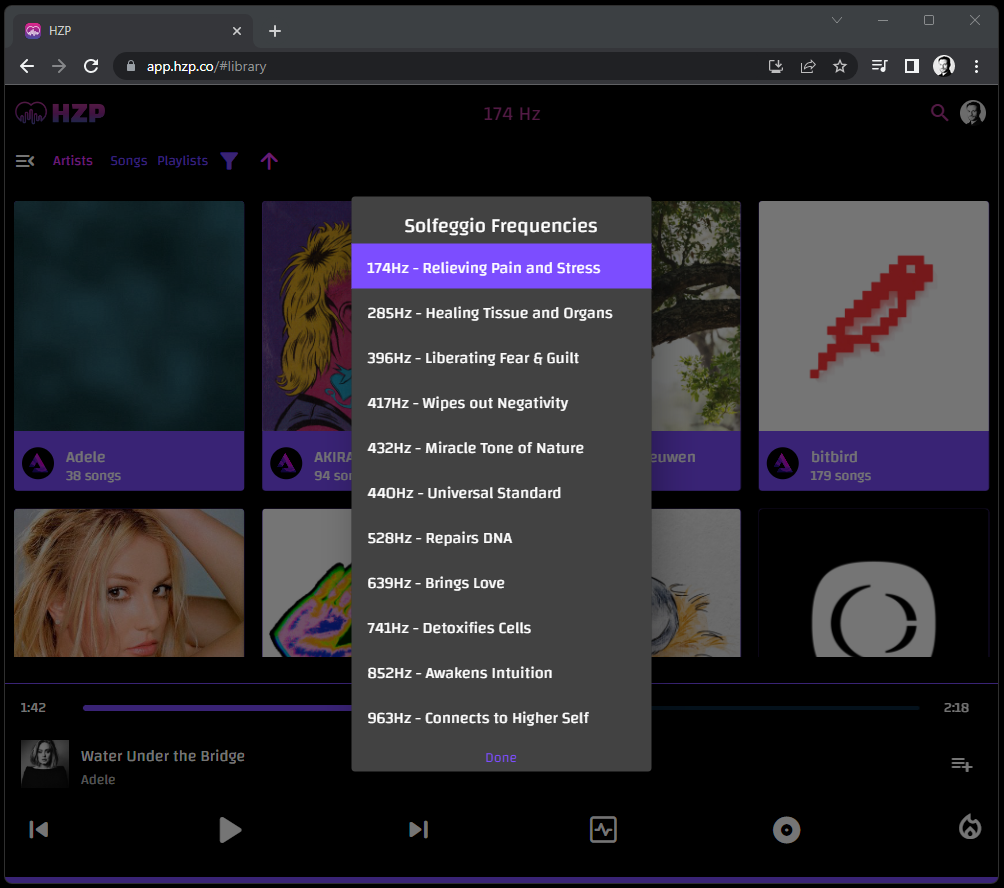 Sound Healing Frequencies
Listen to any music in the solfeggio frequency of your choice.
Stream 1 Million Songs
Access more than 1,000,000 tracks via Audius music catalog – 100% FREE.
Add Your MP3s
Connect your music files to the library on Smartphones and computers.
SYQEL Visuals Built In
Replace album covers, fireplace recordings and artist photos with stunning audio responsive visuals.
Filter/Sort by Genre & Duration
Easily select the right track for your mood & length of activity.
Works Anywhere
HZP is available on Windows, Mac, iPhones, iPads, Android & Web.
320kbps High Quality Audio
Music streamed is offered at studio quality, best in class high fidelity audio.
No Ads. No SPAM.
We hate being interrupted by ads & SPAM emails. So we exclude them entirely.
Sleep Timer
Set a timer to automatically switch off the music when the time is up.