On HZP users can choose to listen to their own MP3's or stream songs directly through the app. Songs that are streamed through the app are provided by Audius – a blockchain backed music streaming service that has been integrated into dozens of players.
Benefits of uploading music to Audius include but not limited to:
Your music is stored and shared with developers at the highest Bit rate of 320kbps!
Your music is made available to any user that has access to Audius.co or Audius supported music players
You, the artist, can get weekly reward th $AUDIO crypto!
To get started you need to sign up for an Audius account on their website. If you sign up using our referral link, you'll even get a free $AUDIO token! For more information on Audius, click here!
Once you get to the Audius website you will click the sign-up button and sign-up with your email. You will create a quick profile with a username.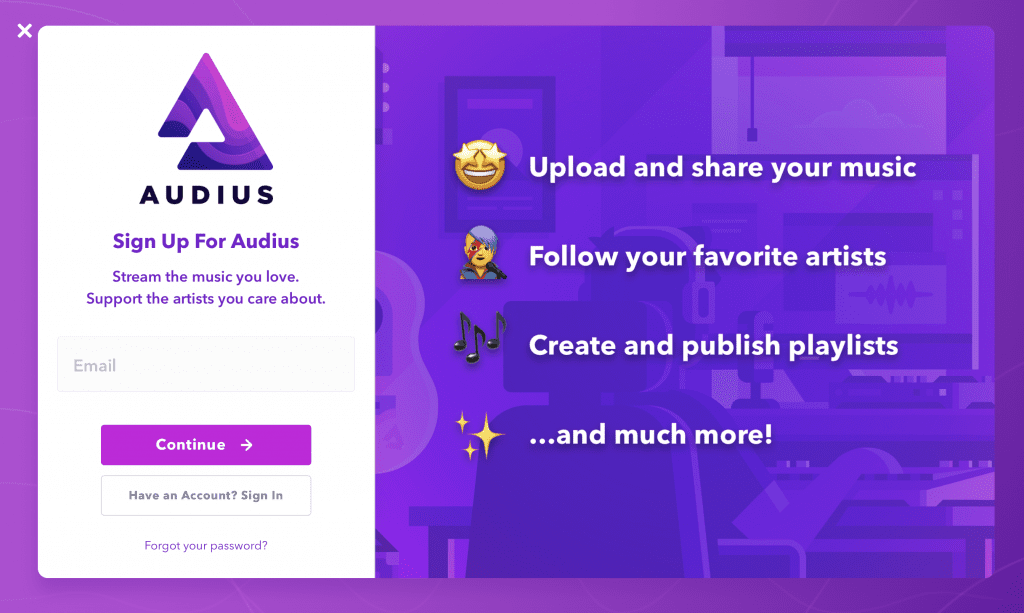 To upload your own music, click on the Upload Track button on the left sidebar menu, under your profile. Pick the track from your computer you want to upload and you're good to go.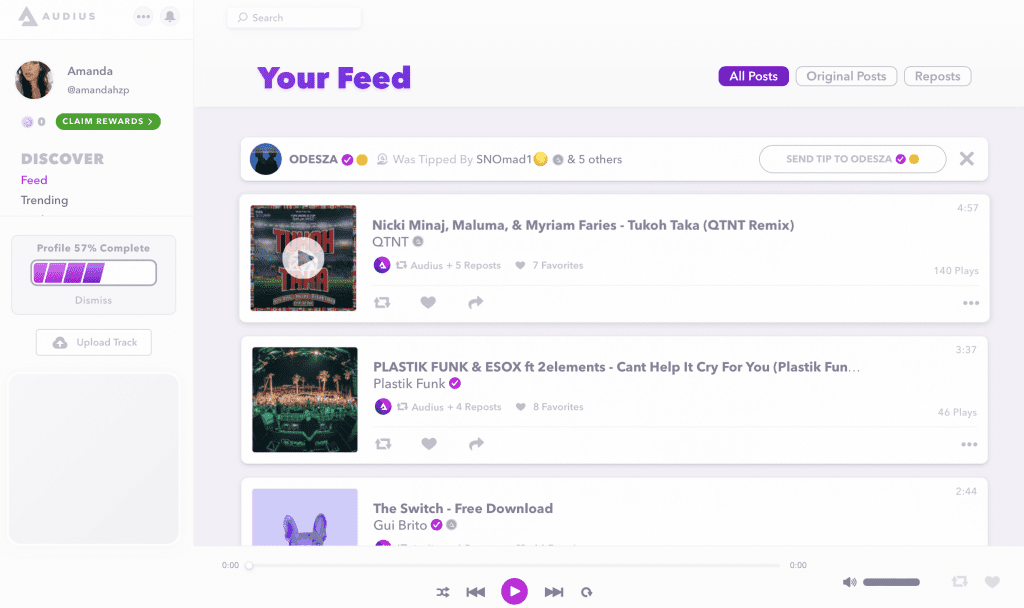 After you have added your music to Audius, your tracks will now be available to all user that have access to the catalalog.
To verify that your music can be accessed through HZP simply search your song, playlist or artist name within HZP.
If no results are coming up – email artist@hzp.co and request assistance.
If you would like us to feature your music please contact us to learn more about the process.